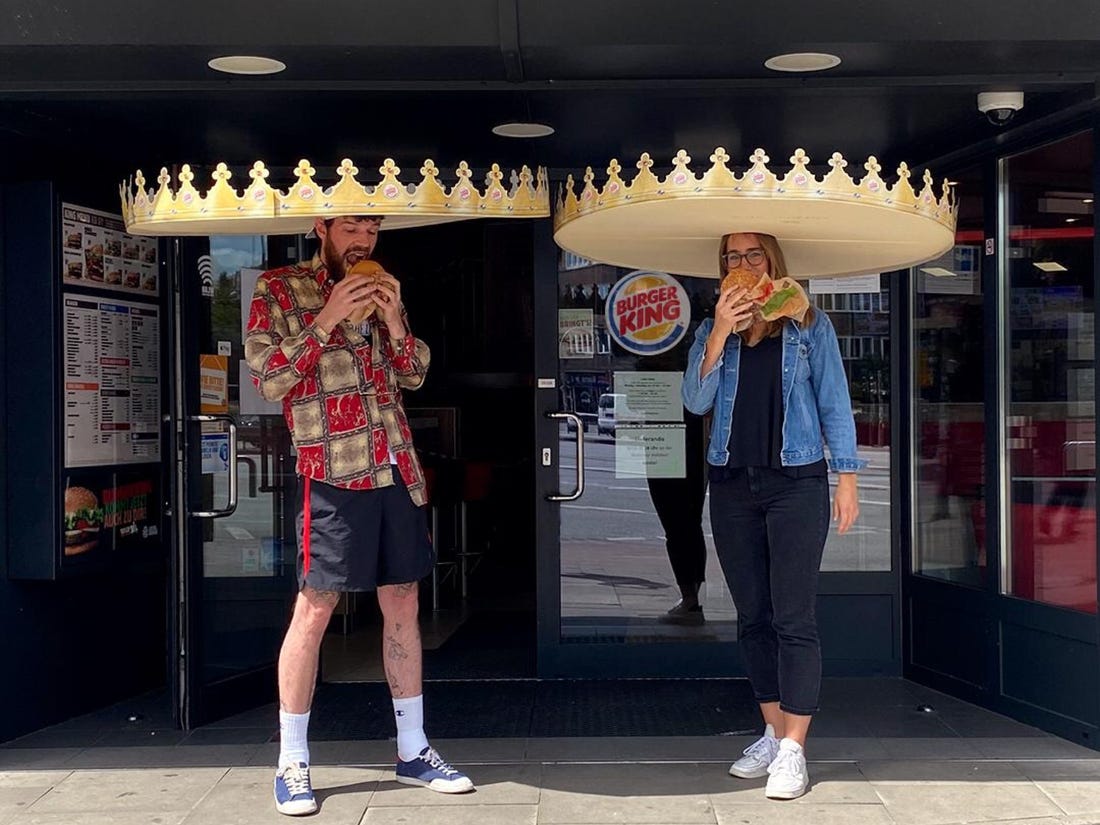 Burger King is now serving up giant, sombrero-like crowns at locations in Germany to encourage social distancing.
This campaign could soon be hitting up the reopened fast food chain here in the U.S! To encourage social distancing, Burger King in Germany created giant sombrero like crowns for clients to enjoy their meal at a distance , to keep others safe. Although in many places, things are trying to get back to normal, companies are still encouraging for clients to stay at a distant to prevent the spread of Covid-19! This light sense of humor to the very stressful time the world is living in, could definitely brighten up a quarantiner's day!
In addition to these new stylish crowns, is their new Social Distancing Whopper that is being sold in Italy. They have added more onions than usual to this sandwich to give their clients bad breath, and hopefully encourage others to keep a distance.
"We wanted to enforce the high safety and hygiene rules that BK restaurants are following ," a Burger King representative told Business Insider. " The do-it-yourself social distance crown was a fun and entertaining way to remind our guests to practice social detachment while enjoying food in restaurants, " he adds.