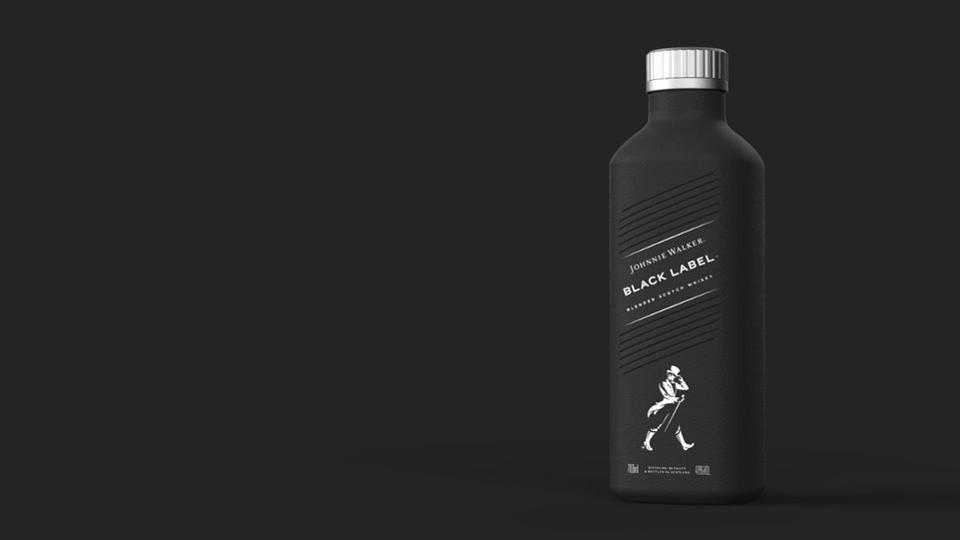 Global whisky brand Johnnie Walker has announced, through its parent company Diageo, that it will release a limited edition of Johnnie Walker whisky using bottles made of paper rather than glass.
According to Diageo, it is the world's first plastic-free paper-based spirits bottle. The paper will come from sustainably-sourced wood pulp, and the whisky will be launched in 2021.
Diageo is also joined by other major international conglomerates, including Unilever and PepsiCo, to support the company's aim to 'ensure that the technology can be used in every area of life', according to the official Diageo statement. The paper bottle is designed to be scalable and fully recyclable in standard waste streams, while also providing a potential alternative to using glass bottles which have a larger carbon footprint. Unilever and PepsiCo are expected to launch their own branded paper bottles next year as well.
"We're proud to have created this world first. We are constantly striving to push the boundaries within sustainable packaging and this bottle has the potential to be truly ground-breaking. It feels fitting that we should launch it with Johnnie Walker, a brand that has often led the way in innovation throughout its 200 years existence."
As the time passes, more companies are trying to create sustainable products with minimalist looks that will improve not only the way their packaging and brand, but make a difference. We are excited to see what Unilever and PepsiCo will come up with! Marketing with new design is one of the many ways to get your brand back on top of the game!
Article Reference: Forbes