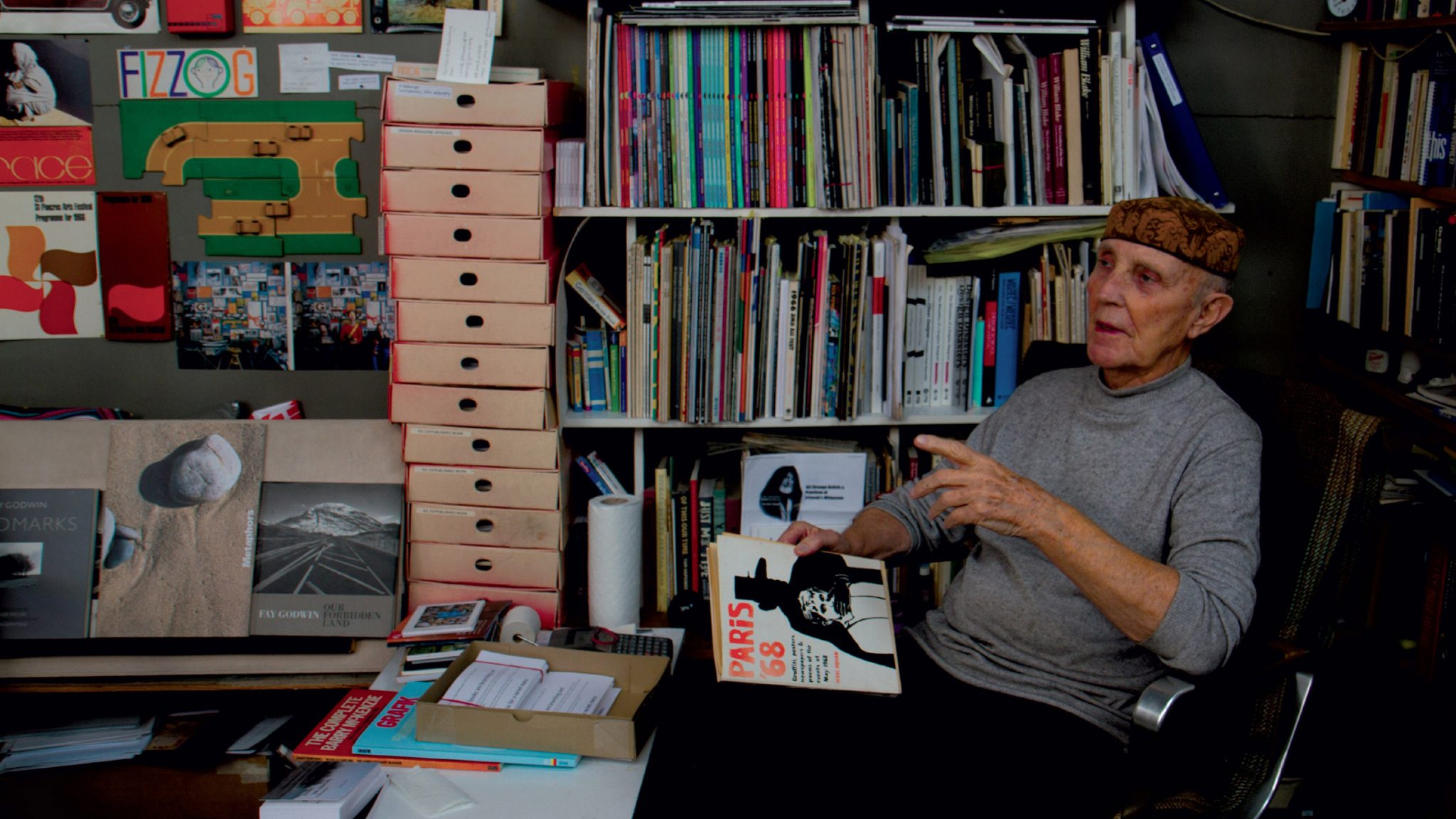 Ken Garland, the graphic designer best known for redesigning CND's peace symbol, has passed away at the age of 92.
The news of the British designer's death was reported on Twitter.
"Sad news," tweeted Adrian Shaughnessy, who is the author of a book about Garland's work, Structure and Substance. "Ken Garland has died."
"He died peacefully surrounded by family, friends and his wife Wanda. The world of graphic design is poorer without him."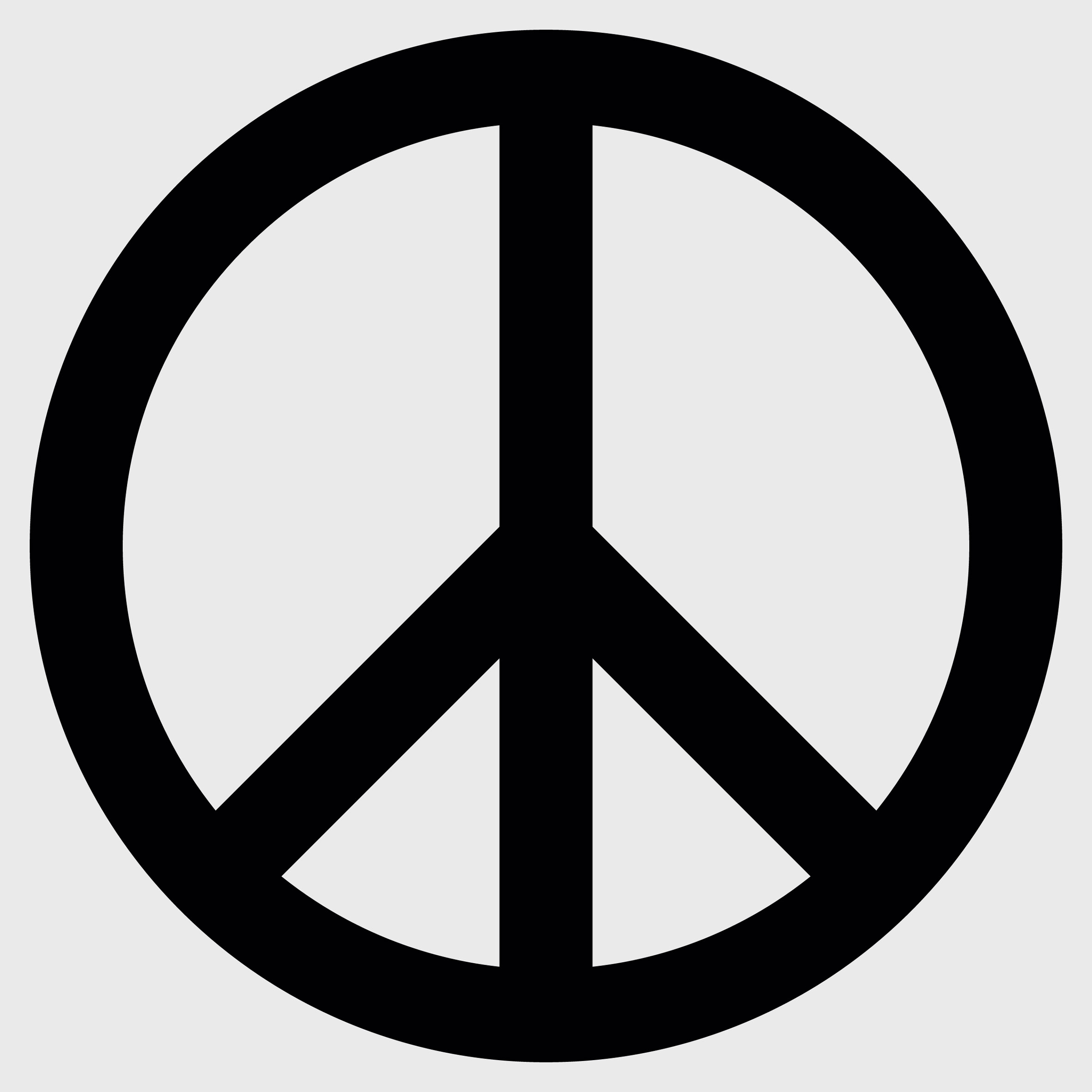 Garland was best known for redesigning the CND logo
Writing on Facebook, graphic designer Jonathan Barnbrook described Garland as "a man who was true to his principles and believed in design's capacity for positive social change."
"We will miss your honesty, your friendliness, your kindness and your wise words which helped us all shape the designers we are today," Barnbrook added.
Garland, who was born in Southampton, England in 1929, graduated from London's School of Central Arts and Crafts in 1954.
From 1956 until 1962 he was the art editor of Design Magazine, which was published by the Council of Industrial Britain, the precursor of today's Design Council.
The graphic designer set up his own company, Ken Garland & Associates, in 1962. Among its work were designs for the Campaign for Nuclear Disarmament (CND), including a redesign of the peace symbol that would come to symbolise the movement.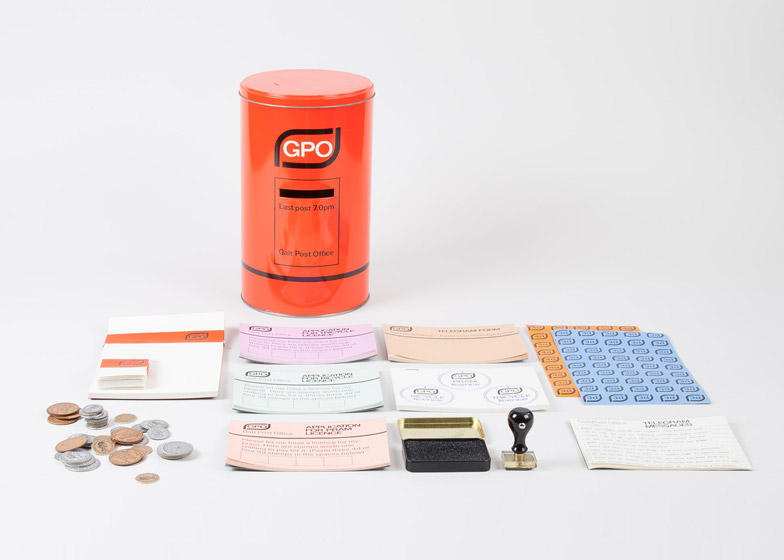 Play – Modernist Toy Exhibition by Systems Project
The Galt Post Office designed by Ken Garland + Associates 1967 and produced by James Galt
Garland was also a writer whose work could be read in Blueprint, Eye and Designers Journal, among others. Among his most well-known writing is the First Things First manifesto, which he wrote in 1963. The manifesto called for a return to a more humanist aspect of design and was republished in 2020.
As well as articles Garland wrote five books on design and launched a publishing house, Pudkin Books, together with his wife, Wanda.
He also taught at the Royal College of Art, Central School of Art and Design and a number of other institutions.
Studio workers were "designers designing"
Ken Garland & Associates, the company founded by Garland, created designs for a broad range of brands and institutions, including the London College of Printing, the Science Museum, Jonathan Cape and Galt Toys.
The name was chosen to denote that the people working with Garland weren't just "odd helpers."
"Those who worked with me between 1962 and 2009 have always been designers designing – no secretaries, no typists, no donkey-workers," Garland said.
Related story
Paola Antonelli, Ken Garland, Ellen MacArthur and Yinka Ilori honoured with 2020 London Design Medals
"There were never more than three of them at any one time," he added. "I intend no criticism of larger, probably more illustrious design groups when I say that, for me, an increase in size would have meant fruitless to-ing and fro-ing, more unexplained and unacceptable overheads, and less fun."
Garland was also a photographer and published a number of photography books, and his firm designed toys for Galt Toys as well as the company's graphics.
Garland awarded for "significant contribution" to graphic design
In 2020, he was awarded the Lifetime Achievement Medal at the London Design Festival for his "significant contribution to the development of graphic design since the mid-twentieth century".
"I am delighted to be chosen as the recipient of one of the London Design Medals," said Garland at the time. "At my age (91) I had thought I was a forgotten person – but no, someone still remembers me!"
"As to achievement: all my associates and I did for 50-odd years was to have a lot of fun at other people's expense. We were so lucky!"
A number of design industry names have paid tribute to Garland on Twitter. Michael Bierut, graphic designer and Pentagram partner, wrote: "RIP Ken Garland, writer, educator, artist, and the conscience of graphic design, 1929-2021."
Font: https://www.dezeen.com/2021/05/24/graphic-designer-ken-garland-dies-aged-92/