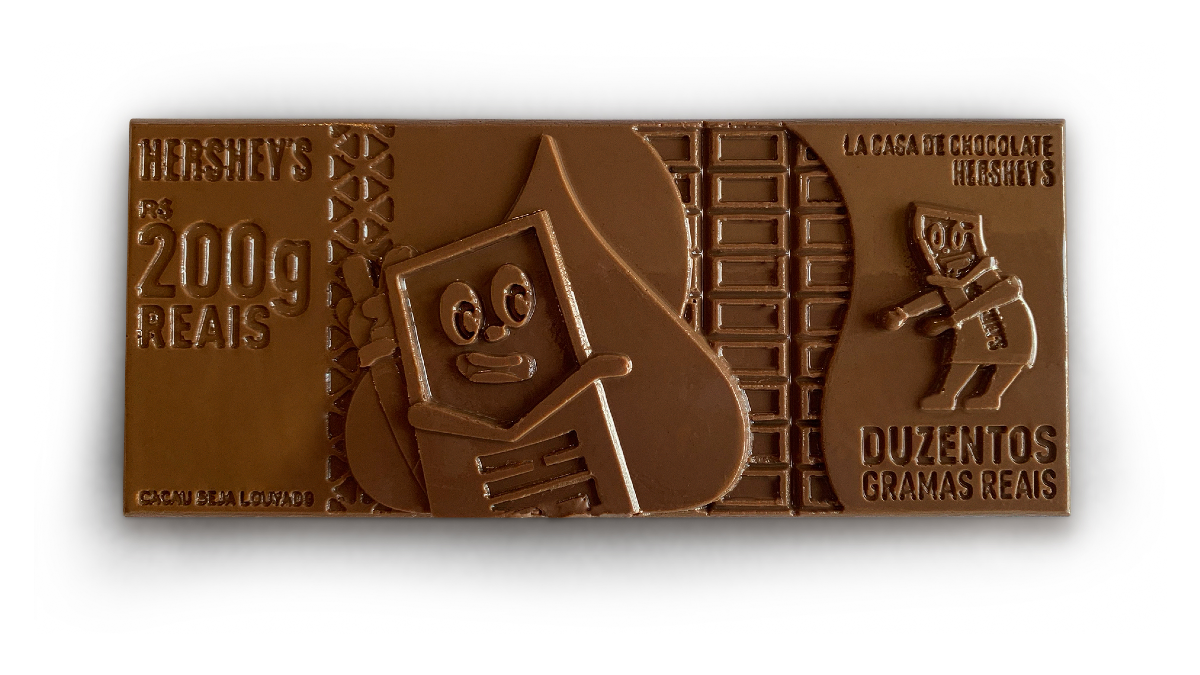 The American chocolate giant joined in the fun in Brasil, and made its own version of the meme with 200 grams of reais, I mean … chocolate.
As a way to play off of the many memes that's been circulating social media in Brasil about their 200 dollar bill, Hershey decided to play along and join the crowd of laughing with the crowd.
In partnership with Aktuellmix, the brand developed the best possible version of the new banknote, made especially with 200 grams of chocolate. It's an edible meme! The chocolate note brings funny impressions like "Cocoa be praised" and "La Casa de Chocolate Hershey's", in addition to the brand's mascot, printed in a very fun way.
The item was accompanied by a special packaging that simulates a wallet.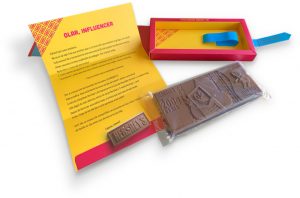 The good-natured action reinforces the language of young Brazilians on the internet, essentially bringing part of the company's global positioning.
" We always seek to bring Hershey moments of happiness to the world. With this action, we bring good humor, fun, lots of laughter and the main thing: 200g reais of our delicious chocolate ", comments Marcel Sacco, general manager of Hershey do Brasil and Latin America.
The action was aimed exclusively at influencers and personalities.
Article: Publicitarios Criativos