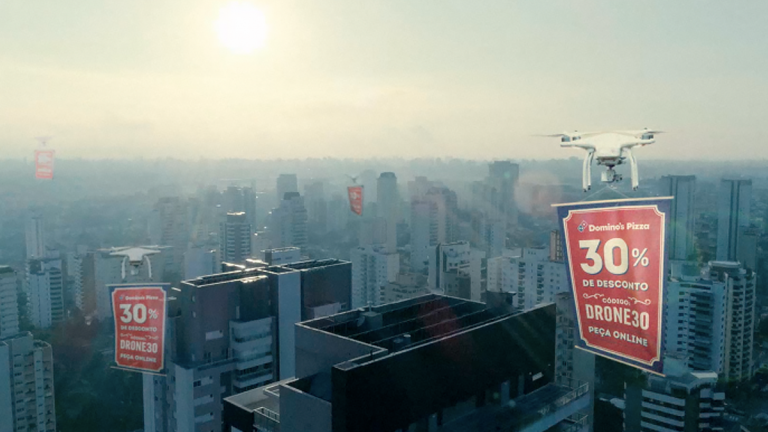 In times where everyone is destined to be quarantined or put in self isolation, Domino's decided to deliver coupons to their customers in a very different and unseen way!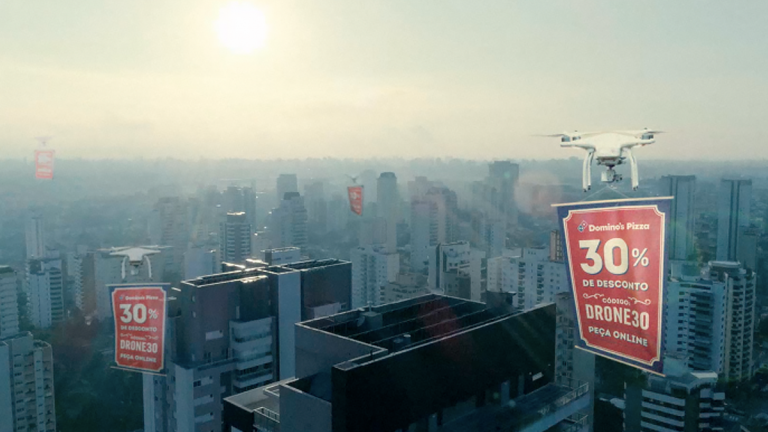 This new delivery method took place in São Paulo, Brazil in a neighborhood called Pinheiros. The game was developed by GUT and won social media. "Balconies and windows have become people's closest contact with the outside world during social isolation. And, here at Domino's, we are always thinking about how to impact people, creating a remarkable experience for our customers ", commented Edwin Junior, Domino's Marketing Director. After many orders, the coupon delivered by the drones can now also be used by everyone, the code DRONE30 offers 30% discount on medium, thin or traditional pizzas.
This was a successful method for Domino's in Brazil, especially due to the peak in cases of Covid-19. It was a smart and effective campaign to get customers to buy at the comforts of their home, at a discount! This campaign is valid until June 14th!
Can Domino's here in America send us some drones? We would love a discount on pizza!
Article: Publicitarios Criativos